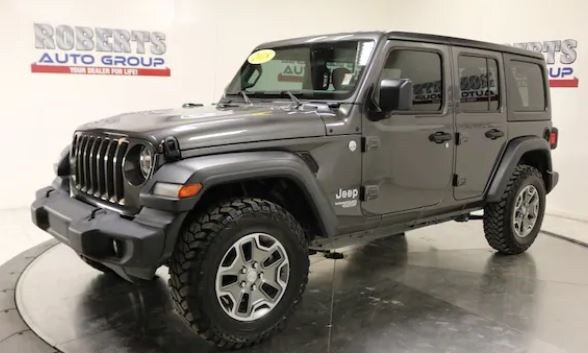 If you've never owned a Jeep Wrangler before, you're about to experience one of the best vehicles there is in terms of power and performance. There's a reason former NFL linebacker Jack "Hacksaw" Reynolds vehemently denied he had sawed a Jeep in half to earn his nickname and said he would never do that to a Jeep: because they're great vehicles that treat their owners right.
When you buy the right Jeep, chances are that you're going to have that car for years to come. Finding the right one, however, requires a little bit of research and some smart questions of Roberts CDJR, your local Dodge dealer in Tulsa, Oklahoma. Here are a few things to consider!
Rust and Wear
One great thing about most of the Jeep Wranglers that you'll find in Tulsa is that they probably won't be as affected by snow and ice as a Jeep from Kansas or Missouri might be. But snow and ice are still possible in the Sooner State, and it's always possible for a Jeep owner to have moved here from a northern state that routinely sees cold weather. So, it's important to look around your vehicle and see if there's any rust present in any area on the vehicle. If you spot a substantial amount of rust, it's probably best to look for another option as rust can be a pain to fix.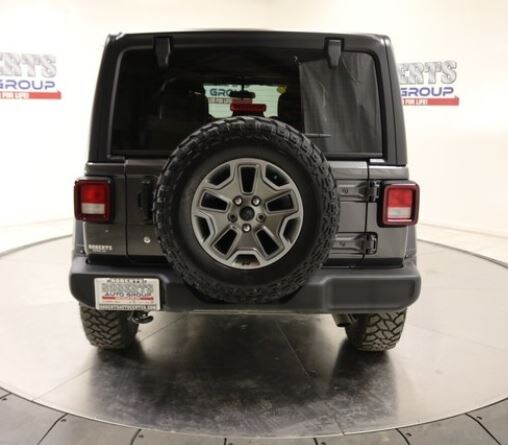 How Does It Drive?
When you plan to drive a car for 10 years, you want to be sure that it can handle the kind of driving that you want to do. It's important to take a test drive and make sure that your Jeep handles properly in the way that you plan to use it the most. While you're driving, you'll want to listen in to make sure that there's nothing wrong with the vehicle. Chances are that your Dodge dealer has kept the car in great shape, but it's always a good idea to get your own feel for the vehicle as best as you can. If something doesn't feel right, there's going to be another great Jeep elsewhere on the lot.
Examine the Mileage
When it comes to a Jeep Wrangler, the mileage isn't the be-all and end-all that it is for most vehicles. Instead, you need to get a good idea of the kind of miles that the last owner drove. For example, did the previous owner live in an area that required off-road driving on a regular basis? If so, that's going to add more wear and tear than a vehicle with more mileage that stuck to paved city roads. To get a good picture of what kind of mileage the Jeep you're looking at has on it, you'll need to ask your dealer about the car's history and get as much pertinent information as possible.
When it's properly cared for, the right Jeep Wrangler can last a driver for more than a decade of quality service. By asking smart questions and knowing what to look for, you can make sure that Roberts CDJR, your Dodge dealer in Tulsa, Oklahoma, finds the right used Wrangler for you for the next several years, making car buying a breeze! Visit https://www.dodgeofpryor.com/ today to begin your search.