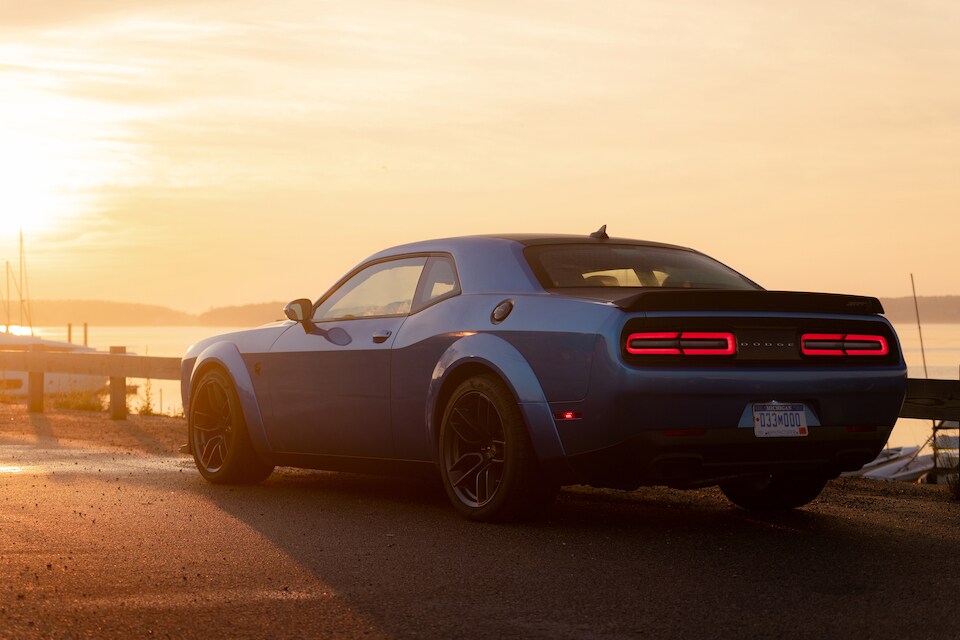 ​
Take a moment to imagine a classic muscle car from the golden era of stylish, powerful, performance-driven machines. Now, take that image and throw in some modern flair, a dash of up-to-date safety features, and seating space that you can actually use. Click your heels three times, and voila! The new Dodge Challenger appears, hitting a nostalgic note and supplying the contemporary edge you need on today's roads.
Okay, the heel-clicking is just for fun, but the real magic happens here at Roberts Dodge Chrysler Jeep Ram. Get to know the new Dodge Challenger when you visit our Dodge dealership in Pryor, OK!
Why Buy the Dodge Challenger?
If you like jumpstarting your heart with the hum of the engine and drinking in the nostalgia that comes with settling in behind the wheel of a vehicle that takes its style cues from classic muscle cars, then the Challenger is the one for the job.
This blast from the past packs plenty of attitude, but it plays nice on the road thanks to modern touches like available driver-assist technology and a stellar infotainment system. The Challenger offers a smorgasbord of powertrain options, so how much power you want to harness depends on your personal tastes.
You'll also find that the Challenger is a bit bigger than competitors like the Chevrolet Camaro and Ford Mustang, which is a boon if passenger space is important to you. So, if you want to take friends along for the ride the next time you want to go on an adrenaline-fueled jaunt around Pryor, OK, the Challenger won't make you wonder where to put them.
Learn More
Dive into our Dodge Challenger inventory and learn more about this exciting new muscle car when you visit us at our Dodge dealership in Pryor, OK today!